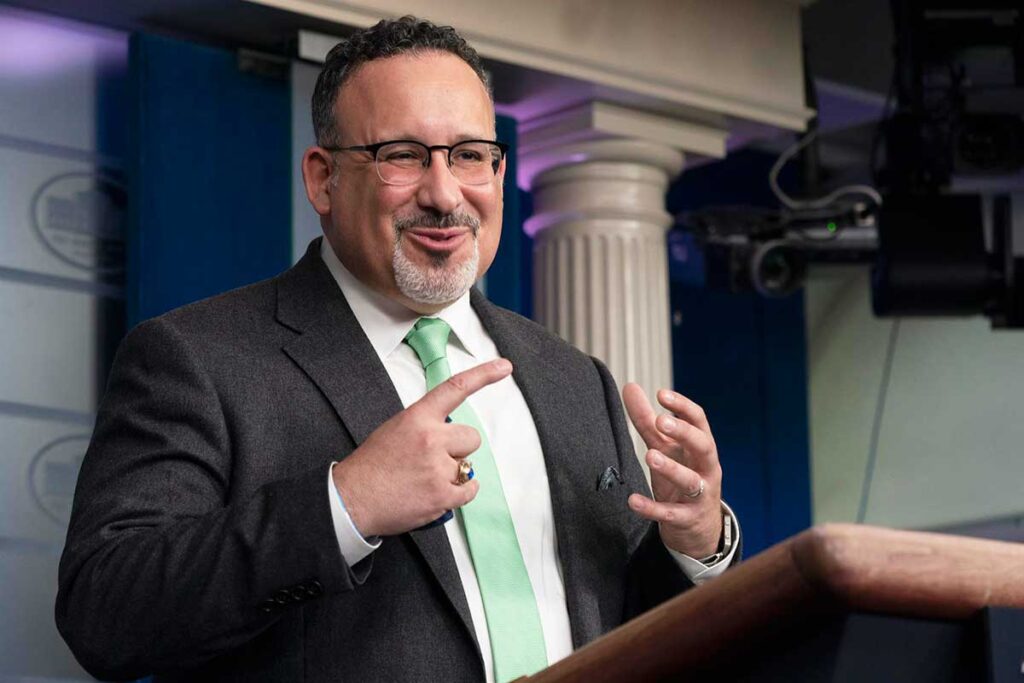 THERE ARE MORE CHILDREN HOSPITALIZED WHERE MASKS ARE FORBIDDEN
Newsroom El Comercio de Colorado
Haga click aquí para leer la versión en español
The Secretary of Education of the United States, Miguel Cardona, is one of four members of the cabinet of President Joe Biden who is of Hispanic origin. Cardona's parents are Puerto Rican; meanwhile, he grew up in the state of Connecticut, in the northwestern United States. Secretary Cardona considers that the celebration of Hispanic Heritage Month is of special importance in 2021 given that the pandemic has increased the disparities that affect Hispanics in the North American school environment.
"More than 27 percent of students in kindergarten through 12 are Hispanic. We must provide the opportunity for them to be successful like any other student. That's very important because the pandemic exacerbated the disparities. We have to focus on the success of Latinos here in the United States, "says Cardona. This official understands the needs within schools as he began his career as a junior teacher before becoming a school principal and then secretary of education in Connecticut.
To get vaccinated
The office in charge of Cardona developed a detailed guide for school districts and schools to ensure a safe return to face-to-face classes. "Last year my children went to school in a great face-to-face way for the school year, even though at that time they were not vaccinated. We knew that if the correct strategies were used to protect children they would work. Parents must be safe in schools. There are serious consequences when children are not in school, "he said.
Cardona continued, "We have to demand that schools use all the strategies that we know work to ensure health and safety. This year we have vaccines for children over 12 years old. I ask parents to vaccinate their children to give them the opportunity to learn without worry. For children under the age of 12, we already know what health strategies work. These strategies should be used, inside and outside of school. We have to take all the precautions ".
Conflict with Ron DeSantis
The secretary of education has also encouraged school districts to implement the CDC's recommendations to keep students safe in class. This Cardona initiative has met with resistance from Florida Governor Ron DeSantis who opposes school district leaders making decisions to ensure the safety of their students. DeSantis has also threatened to withhold the salary of officials who challenge him.
"I want to work with all the governors. The important thing for me is the health of the children. We know how to ensure that children are well. We know what strategies work. Unfortunately, what I am noticing is that in Florida, and other states where masks are not used, there are a greater number of children who are in the hospital compared to states that are doing everything the CDC says to ensure the health of schoolchildren", concluded Secretary Cardona.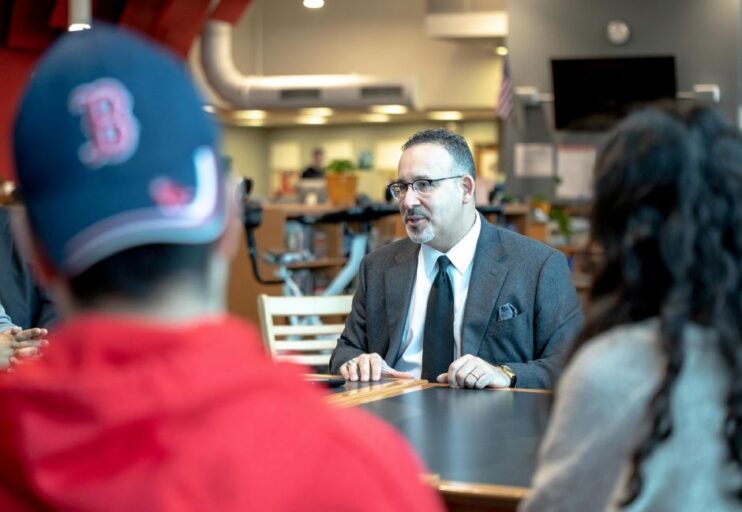 Vaccines for minors
Is there any information on when the vaccine will be approved for those under 12 years of age?
MC: I have no information and like you, I read and watch the news. The department that studies the availability of this vaccine is independent. I want the vaccine for minors to come soon; but I also respect the process. I know that if they take the time they need, they will do well. We have to have confidence in that. I don't want a process that they do very quickly without having all the information they need. I am waiting as you are.
---
También te puede interesar:
Becky Hogan is Running for Aurora City Council
New Gas Tax will negatively impact Colorado's Hispanic community
Denver County Court hosts Latin Fashion Week Colorado 2021
---