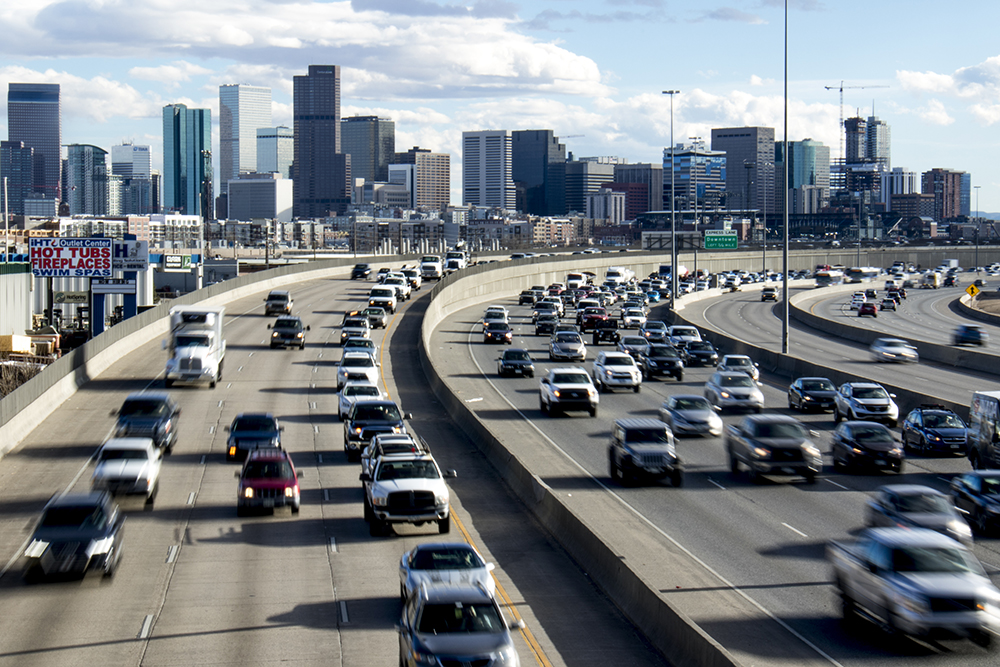 The opinions, beliefs and viewpoints expressed by our guest columnists do not reflect the opinions, beliefs and viewpoints of this publication.
By Angel Merlos/ Coalitions Director for The LIBRE Initiative – Colorado
Haga click aquí para leer la versión en español
The Colorado Department of Public Health and Environment is planning to enforce a new rule by late next year that would penalize employees for simply going to work.
Officials should reject this proposal. It would be disastrous for Colorado, hurting Latinos in particular who are more likely to drive to and from work and have fewer options of teleworking, without any measurable benefit.
The Mandatory Employee Trip Reduction Plan, or ETRP, is a scheme hatched by regulators as part of an effort to crack down on the number of single-occupancy vehicles traveling to and from work. There are too many commuters, regulators claim, who are harming Colorado's air quality.
To "solve" this problem, the mandate would enact strict regulations on businesses with over 100 employees and require them to force their workers to find alternative means of commuting, including telework, carpooling, using public transportation, and walking. Businesses that fail to implement a plan that satisfies regulators would incur a daily fine.
The no driving mandate would become considerably stricter over time. By 2022, the plan would require a 10 percent reduction in single-occupancy vehicle commuting. No more than 75 percent of employees would be able to commute alone by 2023. By 2025, no more than 60 percent of employees could commute alone, meaning that many Coloradans would need to find two days out of their week to look for another way to get to work.
This proposal wouldn't make much of a dent in emissions — Colorado's 5.7 million residents make up less than 2 percent of the U.S. population, after all — but it would likely crater employment.
The plan applies to businesses that employ at least 100 workers, creating an incentive to retain fewer employees to avoid the mandate. But that's not the only oversight committed by state regulators.
The no driving mandate would disproportionately hurt lower-income workers, particularly those in manufacturing and service work. Of course, a lawyer, a recruiter, or a regulator with the Department of Public Health and Environment — go figure — would have an easier time telecommuting.
But those in construction, service workers across a variety of businesses, and factory workers, all who need to work in-person, would find themselves severely burdened by these restrictions when commuting. It isn't difficult to see how the ETRP would make figuring out how to get to work a daily concern for many Coloradans.
Is this a smart policy to implement following the COVID-19 pandemic?
What's more, those workers would have a difficult time running errands, such as driving their children to and from school, grabbing groceries, or making important medical appointments.
This is a proposal that won't work for Colorado — in large part because it would keep Coloradans from going to work. There are better ways to improve air quality in our state. Officials could remove barriers that stand in the way of innovation that is driving cleaner, more efficient modes of energy production and transportation.
And, of course, we could try making alternative forms of commuting more attractive, rather than upending how Coloradans provide for themselves and their families.
Officials should reject the Mandatory Employee Trip Reduction Plan. Its costs would be borne by Colorado's must vulnerable. And its benefits would be too insignificant to notice.
---
You may also like:
Guest Columnist – State Run Health Care Could Hurt Vulnerable Colorado Communities
Colorado Prepares to Vaccinate Children
Colorado Cops Fight Street Races
---