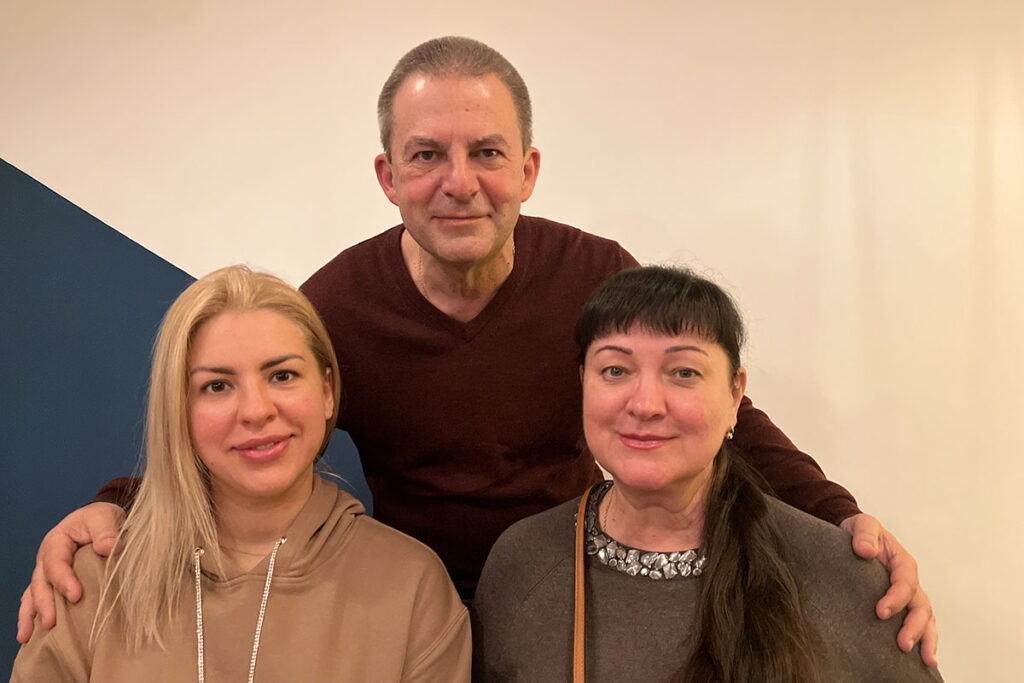 REFUGEES| Viktor, Natalia and Kateryna, a Ukrainian family who fled kyiv two weeks after the bombing began. (Fotos/Morgan Smith)
THEY ARE IN SOLIDARITY WITH THE UKRAINIANS
Morgan Smith / [email protected]
Haga click aquí para leer la versión en español
"Putin, mal, mal ,mal," shouts a woman in the small town of Guadix, Spain about 40 miles east of Granada. Her name is Maria and she came out of her house when saw me taking a photograph of writing on a wall condemning Putin. We saw this rage against Vladimir Putin throughout our two week April trip to Spain.
The cab driver in Madrid who calls Putin an assassin, the other one who calls him an " hijo de puta." The staff at the Hotel Mezquita in Córdoba who also call him " mal, mal, mal." But as Pilar, the manager tells us, this rage against Putin comes at a much bigger cost than it does for us in the United States because Spain, like the rest of Europe has been dependent on Russia for gas and oil. And the Ukraine has been a major supplier of grains. The war has driven those costs up for all sorts of products.
In Cabra south of Córdoba, we meet a gypsy named Ebaristo. He's a horse trader, says he has 63 horses and his business has been selling horses to Ukraine. Now his business is essentially shut down. At the Bodega Castañeda in Granada, a young Italian reporter from Rome tells of the more complicated reaction in Italy where the former Prime Minister Silvio Berlusconi is a friend of Putin's and is still influential in Italian politics.
Meeting with Ukrainian refugees
The key visit, however, takes place at our hotel in Madrid, the Sleep'N Atocha near the Atocha train station. When we get to our room, we see a door hangar that says " Yo ayudo a Ucrania." I ask the young manager, Gorka Rosell what this means. "We have some nearby housing units that we are providing for refugees from the Ukraine."That evening he introduces me to a man named Viktor Serbulov, his wife, Natalia and their daughter, Kateryna would turn 33 the next day.
He and Kateryna are both lawyers and speak Excellent English. He is also the CEO and General Secretary for the YMCA in the Ukraine and in charge of 17 YMCAs there. He has traveled widely, knows YMCA people everywhere including Colorado where he is friends with Chris Coker in Boulder who is the CEO and President of the YMCVA of northern Colorado.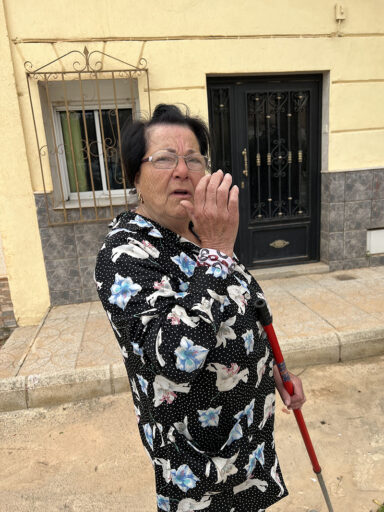 IN GUADIX| Maria shows her anger at Putin's criminal invasion of Ukraine.
They lived in Kyiv and one morning at 5 AM, his wife heard shelling. He was asleep. When he woke up, they realized that it was at the international airport 50 kilometers away. Soon the Russians began to surround Kyiv and after a week, Viktor and his family realized they had to leave, and they drove several thousand miles to Barcelona and then Madrid. Natalia's older brother refused to leave, and they are in constant contact with him but very afraid for his wellbeing.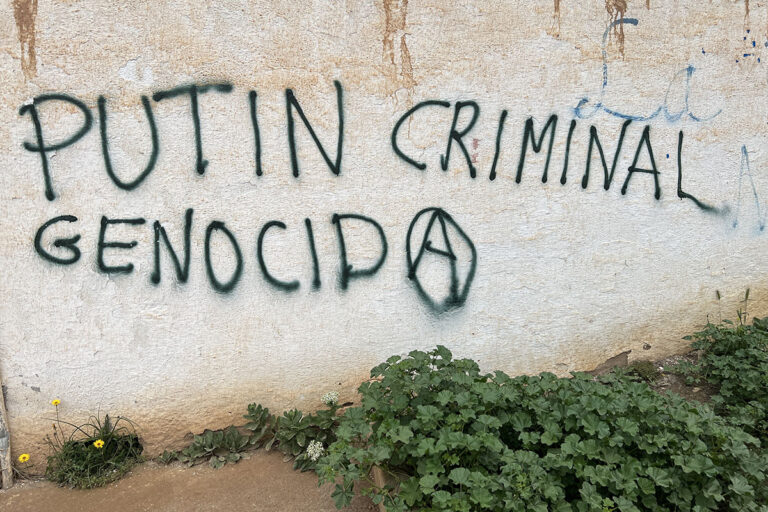 What will be Serbulov family's destiny?
They are deeply grateful for the support they've received in Spain but what next? They talk about going to the US and working with YMCAs in Detroit, Chicago and Colorado. They could be invaluable in terms of raising money for the Ukraine.
They also talk of going back to the Ukraine but what would they in terms of their home and their business? In a way they see the war as having been inevitable but they also talk of the many Russian friends they had in the Ukraine. How could this have happened? The answer, of course, isn't the Russian people but Putin.
I remain in contact with Gorka Rosell at the Hotel Sleep'N Atocha and he just told ne that Viktor and his family are still there and doing well. He also indicated that the hotel is now adding 5 Euros to every guest's bill to create a fund for Ukrainians.
These are sad stories, but the reality is that Spaniards are reaching out to help the thousands of Ukrainians who have fled their country. They're setting an example of caring and sacrifice.
---
You may also like:
Song "Que chula es Puebla" helps celebrate Cinco de Mayo
An energized leader in Greeley
Celebrating the Courage and Determination of Small Business Owners
---