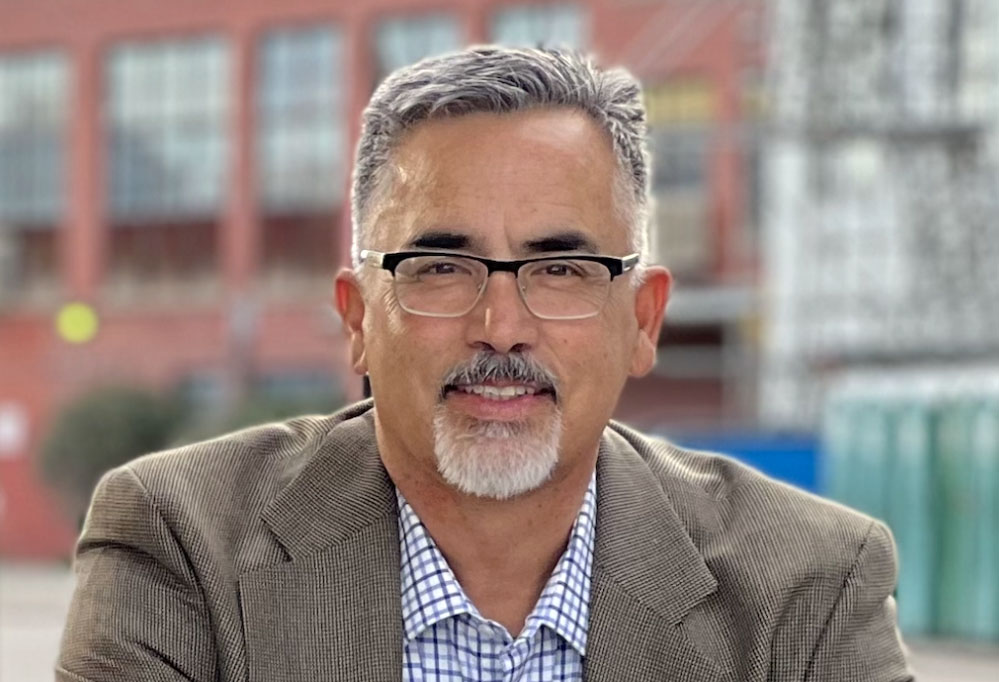 The opinions, beliefs and viewpoints expressed by our guest columnists do not reflect the opinions, beliefs and viewpoints of this publication.
By John Jaramillo
Co-Founder and President, Hispanic Restaurant Association of Colorado
America's small businesses are under pressure. From inflation to staffing shortages, supply chain delays to high fuel prices, businesses operating on already slim margins are facing tough decisions. Small, family-owned restaurants in particular have faced challenge after challenge since 2020. Colorado voters have the opportunity to help level the playing field and support these restaurants by voting yes on Prop 126.
Prop 126 would allow small, Colorado restaurants, grocers and liquor stores to provide alcohol-to-go sales and home delivery. Under current law, this is permitted only for establishments that can afford dedicated delivery staff. For the family-owned restaurants that make up the Hispanic Restaurant Association (HRA), those are two items often out of reach, locking our members out of opportunities available to bigger players.
During the pandemic, we adapted to stay afloat. This often meant shifting to third-party delivery platforms and bringing our food to the customers when they couldn't come to us. As the pandemic has eased, we've seen customers continue to enjoy delivery, and we've been pleased to be able to continue to offer to-go and in-restaurant dining options. What we have not been able to do, however, is provide our customers with the same menu at home as we do in person.
While our business models have shifted, the laws have not. Alcohol sales make up nearly 30% of revenue for our member restaurants and the opportunity to offer it to existing third-party delivery orders would provide our members with additional—and much needed—revenue opportunities without additional overhead or expense. Under current law, meeting the needs of customers for alcohol delivery requires additional expenses that aren't workable for many small businesses.
Alcohol delivery has already been adopted by thirty-one other states and Prop 126 has built-in safety measures to ensure alcohol delivery is done safely. That includes requiring both the person placing the order and the delivery person to be over 21 years old. Platforms like UberEats, Instacart and DoorDash will be strictly regulated by the Liquor Enforcement Division and be subject to fines and other penalties for any mis-deliveries. Other states have adopted similar requirements for alcohol delivery and have proven that it is safe and effective.
While these may seem like minor changes to Colorado's liquor laws for some, it means opportunity for our members. The opportunity to provide their customers with the same experience at home as they have in their restaurant. The opportunity to be on an equal footing with restaurants and chains that have greater resources than they do. The opportunity to continue to keep their doors open despite the challenges of the last few years.
I urge you to vote yes on Prop 126. This is a chance to bring our state liquor laws up to date and support the family-owned restaurants that make our communities vibrant places to live.
John Jaramillo is the co-founder and president of the Hispanic Restaurant Association. He is a co-chair of the Yes on 125 and 126 campaign.
---
You may also like:
Guest Columnist – Lowering Costs for Working-Class Americans
Guest Columnist – Kirkmeyer, the choice to empower Latino families in Colorado's 8th district 
Polis wants to make Colorado schools the best in the nation
---
Prop 126 is the right way to support our restaurants