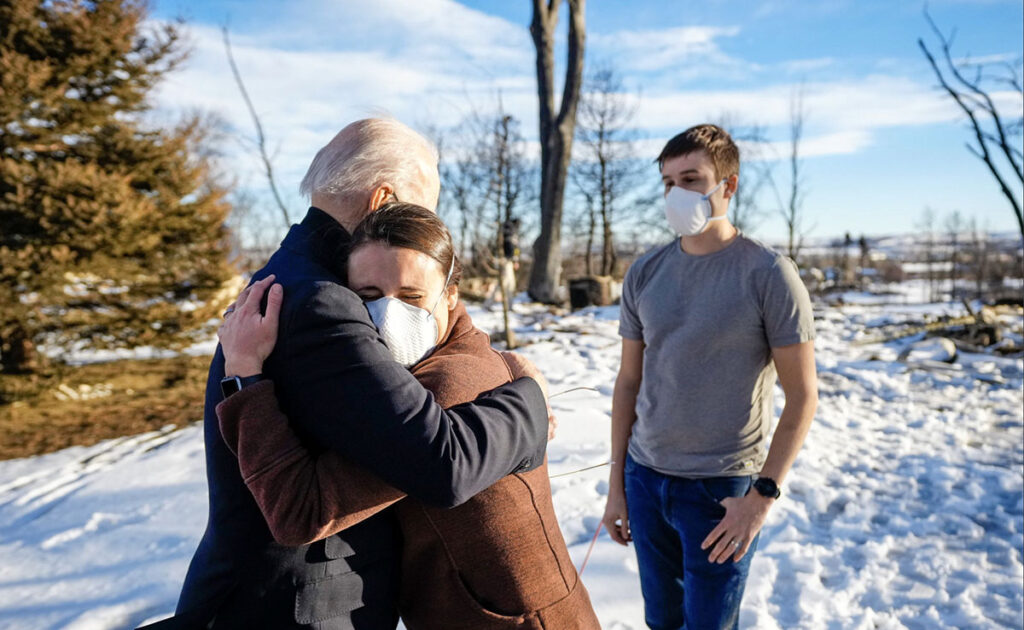 APPLICATIONS FROM PEOPLE WITHOUT IMMIGRATION STATUS ACCEPTED
Newsroom El Comercio de Colorado
Haga click aquí para leer la versión en español
State and federal disaster assistance is providing needed financial help to homeowners, renters and business owners who suffered damage or loss as a result of the Marshall Fire. Emergency management officials advise those who have applied for and received assistance to use disaster funds for their intended purposes to ensure their eligibility for continued assistance.
Funds are available through grants for housing and other needs, and through low-interest federal loans for primary home repair or replacement, personal property, and business recovery. As part of the award, individuals will receive a letter indicating the intended purpose of the disaster assistance, which is likely to be the reparation of a specific part of the home.
Funds for Different Uses
Funds may also be used, if indicated, for personal property replacement or rental assistance in finding temporary housing while the primary residence is being repaired or rebuilt. Rental assistance is initially offered for an amount equal to one- or two-months' rent. If residents are unable to return to their housing for a longer period of time, they may be eligible for continued rental assistance.
Those in need of extended rental assistance should contact FEMA and provide evidence of how the initial assistance was used. Rental assistance funds cannot be used for other disaster-related needs. By calling FEMA or visiting the Disaster Recovery Center in Lafayette, people will be able to receive guidance on the requirements to obtain extended rental assistance.
Help for Undocumented and Non-resident Families
Undocumented families have access to two types of support. The first case is when one of the family members, such as a minor child or one of the spouses, has a social security number. In this instance, the application is submitted with the information of that family member. In the other case, when none of the family members have social security, there is access to financial support. "For these people, we have the funds from the 'Other Needs Assistance' (ONA) program. The purpose of this fund is to ensure that those affected can receive the help they need," says FEMA spokesperson.
Support resources will also reach the hands of people who are not citizens but have a social security number, which is the case of those who are permanent residents and have a "green card". Resources are also available for asylees, refugees, or aliens whose deportation has been suspended. Other cases of non-citizens with valid social security numbers may be considered by FEMA officials.
---
---