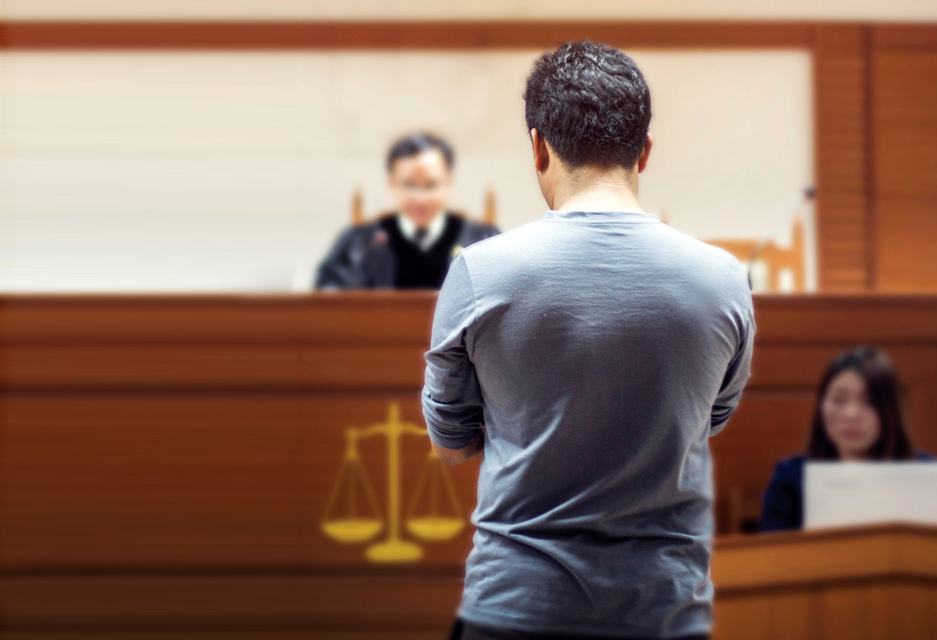 The opinions, beliefs and viewpoints expressed by our guest columnists do not reflect the opinions, beliefs and viewpoints of this publication.
by Liceth Bañuelos / Leader with the Not 1 More Deportation Table
The American Friends Service Committee
Haga click aquí para leer la versión en español
A new state level bill, HB21-1194, hopes to provide universal representation to immigrant individuals who are facing deportation in Colorado and who do not have the economic resources to pay an immigration attorney to represent them. In March Representatives Kerry Tipper and Naquetta Ricks introduced the bill in the House of Representatives. Representative Ricks herself was forced to migrate from Liberia as a refugee fleeing civil war in her country. This week, on March 30, our bill will come up for its first vote in the House Judiciary Committee.
This proposed legislation is important because most members of our community today are facing deportation without a lawyer – 70% of them. Many individuals and families who don't have the economic means to pay the costs of legal representation go before a judge alone and as a result are detained longer, are assigned higher bonds and are more frequently deported. We know that deportation has devastating consequences for our loved ones, the community, and the economy.
As a Member of the Not 1 More Deportation table, I have seen up close the suffering families face during the deportation process. I say families because much of the time it's the breadwinner who faces deportation, forcing the rest of their family into the dilemma of choosing between paying lawyer fees or paying rent and buying food, or scraping together enough money for bond so their loved one regains their liberty. These circumstances compel our members to sell their vehicles, pawn their work tools or acquire loans from anyone they can.
I have accompanied a mother of three children who had to take on two jobs in the aftermath of her partner being detained, just to keep their families afloat, and sometimes that's not enough to help to contract a lawyer. They live in the reality that at any moment their partner could be deported only because they have no lawyer. In these situations, unrepresented, only 15% of people win their case.
I have witnessed as well the benefits of having legal representation. The first, and most important, is that many more people are granted bond and their liberty. They can keep arguing their case from outside detention, giving them the opportunity to continue working to cover the high legal costs in deportation proceedings or to catch up on rent and other bills, as well as be with their loved ones. 85% of people represented by a lawyer win immigration relief under the law. Even though not everyone wins their case when they are represented, there is an important difference in feeling that you had the opportunity to present a worthy case and that your human and civil rights were respected.
Who would qualify for representation?
The largest portion of the funds would go to represent people being held in immigration detention facilities who are either in deportation proceedings or seeking asylum. The lawyer assigned to that person's case would continue to represent them after they leave detention. The other portion of money would go to represent people in deportation who are not detained when they first qualify for assistance.
There are certain eligibility requirements to be met:
*The person must be jailed in Immigration proceedings at a Colorado Immigration court.
*Income requirements – the person must make less than 200% of the federal poverty level. For a family of four that would be less than $53,000 a year
If we reach our goal and pass this law, the universal representation fund will start with $200,000 dollars, $100,000 from the State of Colorado and $100,000 from the organization VERA. These funds would then be distributed to non-profit legal services organizations who employ lawyers that specialize in Immigration law and that offer their services representing people in deportation in Colorado. It's important to note that the money will not be distributed directly to individuals or private lawyers, rather if a person qualifies, they'll be assigned a lawyer through one of the organizations. This distribution ensures the most people can access professional legal representation.
While the fund is still growing, if someone meets the requirements mentioned above, their case will be put into a randomized selection and those chosen will be represented. The main factor determining how many people will qualify will be the how much the fund increases each year. To increase the fund, we'll be advocating for the state to grow its share to match increased donations from institutions and individuals.
My participation in the Not 1 More Deportation Table has given me the opportunity to see the positive impact that telling our stories can have on elected officials, since many of them don't know about our suffering or are misinformed. An example is that many of them assume the federal government assigns us a public defender in our immigration case. When we share our lived experiences in front of them, some of them change their opinion. They stop seeing us as statistics and start seeing us as active members of our community with needs like theirs. They comprehend the positive community impact access to universal representation could have for Colorado.
I invite the whole community to support this proposed law by getting involved with organizations that support immigrants and sharing our stories to educate our elected officials and the public about how the lack of representation in Immigration proceedings affects us and our families.
---
You may also like:
FBI Investigates Sale of Fake Vaccination Cards
Colorado will have fund for free defense in immigration court
Expanded SNAP Benefits Helping Students During COVID
---